How to measure LPG gas in cylinder ?
This article mainly introduces three measurement methods of LPG Cylinder/Propane bottle:
Liquid level measurement – Gas Cylinder Level Sensor
Temperature measurement – A simple temperature test paper
Weighing measurement – Weigh
Bottled liquefied petroleum gas (LPG) / Propane is one of the important living materials, and its net content has been one of the hot issues concerned by all circles of society, and is also one of the key supervising points of the relevant administrative departments of the government.
On the one hand, because it is inflammable and explosive goods, it needs to meet the safety requirements first, and then meet the measurement requirements. Neither too little filling can harm consumers, nor too much filling can cause safety risks.
On the other hand, because it is gas-liquid two-phase goods, it is not easy to carry out metrological inspection, and there are no strict inspection rules corresponding to it, which leads to the lack of basis for the supervision and inspection of the administrative department on this issue, the settlement market is chaotic, and the measurement disputes continue.
Gas Cylinder Level Sensor/propane tank level indicator
It is a device for measuring the residual liquid level of the LPG cylinder/Propane bottle.
It has the following advantages:
 Non-invasive measurement. Do not open the tank. It truly realizes external Non-contact level measurement.
It can be connected with the mobile phone through Bluetooth to check the remaining liquid level in the gas cylinder with APP or LED light.
 Easy installation. The sensor is attached to the bottom of the gas cylinder by magnets.
Automatic alarm for liquid level. When the gas in the propane bottle is nearly used up, the gas cylinder level sensor will automatically alarm.
Quickly and precisely measures the gas level in kilograms and percent.
 Maintenance-free.
2. Weighing measurement- Weigh
The residual amount of LPG in cylinder was measured by the method of weighing.
This approach is simple but has many disadvantages:
Unstandard self-weight setting of the cylinder will affect weighing error.
The implementation of the provisions on the amount of filling is weak, and there is a phenomenon of giving short weight, which damages the interests of consumers.
Residual liquid recovery (extraction of residual liquid) work is not implemented.
This behavior will affect the use of safety and may make the net content of the next reload out of alignment, appear in the cylinder residual liquid as liquefied gas to sell the phenomenon.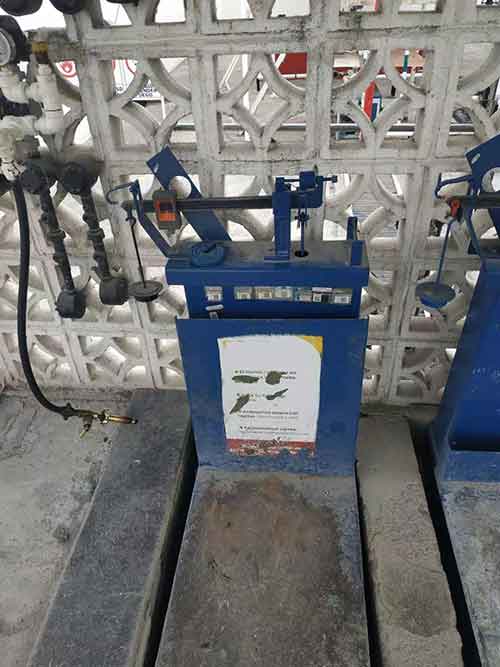 3. Temperature measurement- A simple temperature test paper
Temperature measurement will be affected by the surrounding environment, the measurement is not accurate, can not be used as a measurement method for LPG cylinder.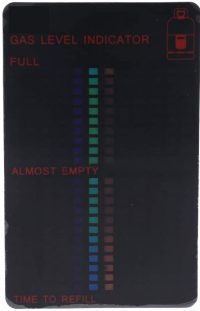 To sum up, the Gas Cylinder Level Sensor is easy to install, stable operation, accurate measurement, is a good choice to measure the remaining amount of LPG cylinder/Propane bottle.