Auto Foam Proportioner System
Auto Foam Proportioner System, applied to class B foam system. It is a ring pump type foam mixing system, controlled by the microprocessor, automatically control the foam mixing ratio, regardless of how the pump outlet flow changes, always able to keep the foam mixing ratio stable at a set value.
Auto Foam Proportioner System: No matter how the discharge water flow fluctuates, the operator only needs to select any foam ratio on the 4.3-inch screen, and the system will continue to provide foam mixture according to the preset ratio.
Quickly complete the automatic foam ratio.
Fully automatic foam ratio control.
The mixing ratio of the foam mixture is precisely controlled.
Automatically calculates the total flow of foam concentrate and water.
The operation is simple and convenient.
Manual and automatic dual modes.
Working principle of Auto Foam Proportioner System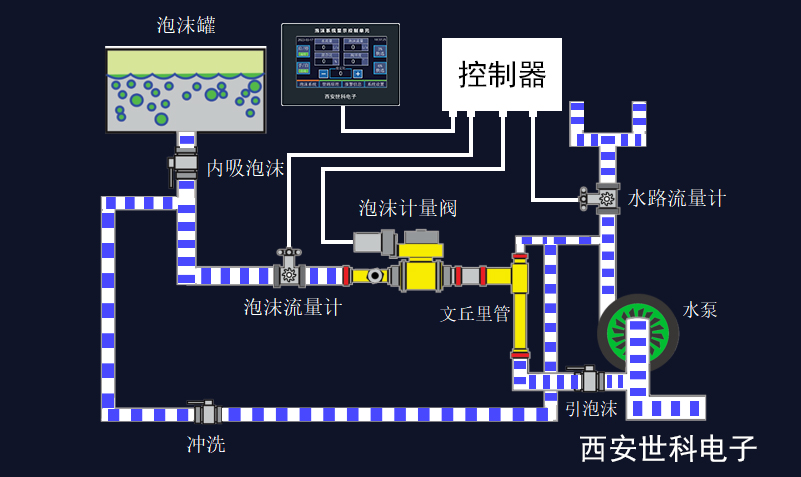 The working principle of the Auto Foam Proportioner System is very simple. After the operator sets the foam mixing ratio on the control unit, the proportional mixer collects and measures the water flow at the outlet of the pump and the flow of the foam stock solution, and the microprocessor will compare and calculate the above two Then adjust the opening degree of the control valve to control the flow of foam stock solution, so that the mixing ratio of foam stock solution and water reaches the set value. The proportional mixer continuously collects the flow values ​​of the foam stock solution and the mixed solution, adjusts the state of the control valve in real time, and through closed-loop control, the flow rate of the foam stock solution changes with the change of the water flow rate to ensure that the foam mixing ratio remains unchanged. These foam stock solutions are sucked into the Venturi tube, washed into the water pump inlet pipeline and mixed with water in the water pump, and finally the foam mixture is discharged from the water pump outlet.
Components of Auto Foam Proportioner System
The Auto Foam Proportioner System is generally composed of Control and display, Summing Box, a metering control valve, a flow detector and a Venturi tube.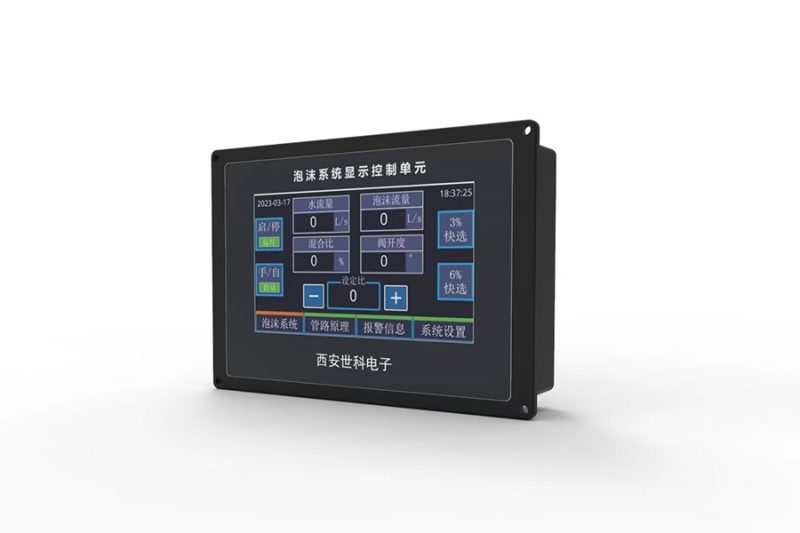 Control and display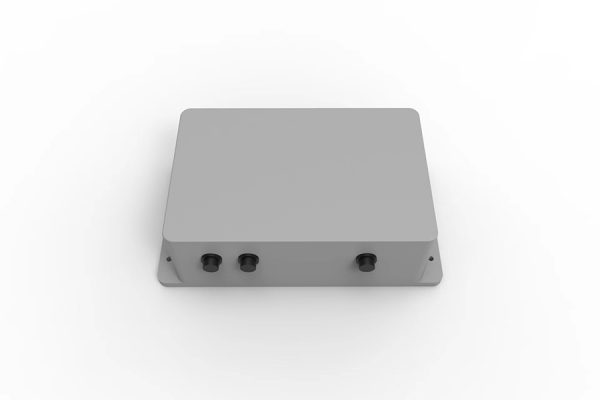 Summing Box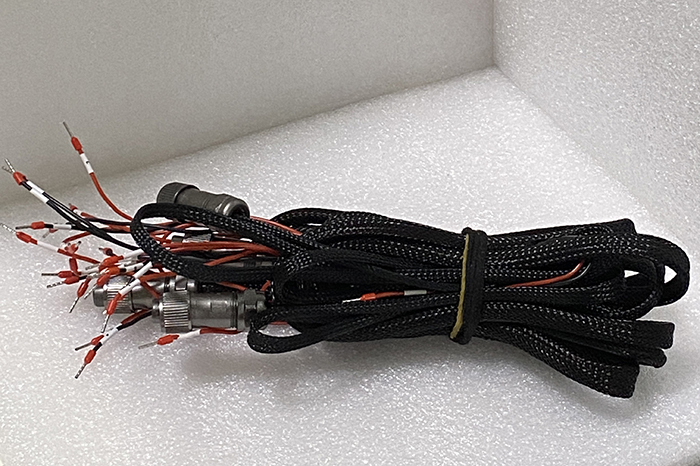 Connect cable