Portable Level Indicator
Portable level Indicator is a portable ultrasonic level gauge, small and lightweight, used for measuring the level of any tank, CO2 cylinder, container, or pipeline.
The remaining liquid level of the gas tank can be checked by APP or LED light.

Non-invasive measurement.  It truly realizes external Non-contact level measurement.

Suitable for various types of steel and aluminum LPG gas cylinders and composite gas cylinders.

Quickly and precisely measures the gas level in kilograms and per cent.

The sensor is attached to the bottom of the gas cylinder by magnets.
Features of Portable Level Indicator
It can measure the volume content of the liquid in the tank, cylinder, and container.
It can detect the liquid level in the tank, such as the CO2 cylinder, etc.
Battery-powered.
The LCD display displays the information you need.
In less than 5 seconds, you can figure out the tank's liquid level or the remaining volume.
How does portable Level Indicator work?
The Portable Level Indicator is a non-continuous measurement portable liquid level gauge developed by our company for movable containers. which is powered by a lithium battery and easy to carry. With the principle of sonar ranging. the portable gauge realizes the complete isolation measurement. breaks the traditional open tank contact measurement mode. and realizes the real non-contact measurement of the liquid level in the closed container. It the safe and reliable. low dead zone. high precision. It is suitable for measuring all kinds of small storage tanks under 5 meters. Best Solution for the engineering safety inspection. small MOCVC containers, CO2 Cylinder, and small fuel tanks level measuring.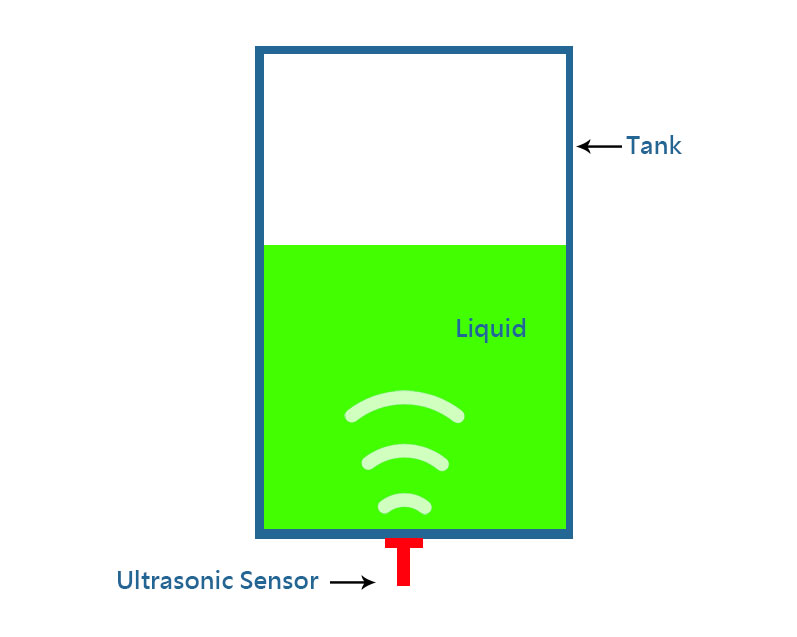 More about Portable Level Indicator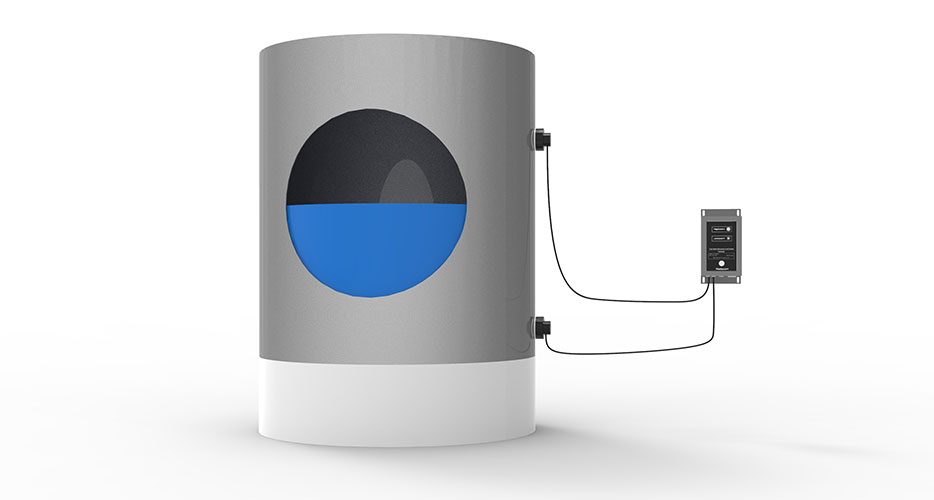 Storage tanks, totes, and containers can be found in a wide variety of environments, from indoor or outdoor installations to above or below ground deployments.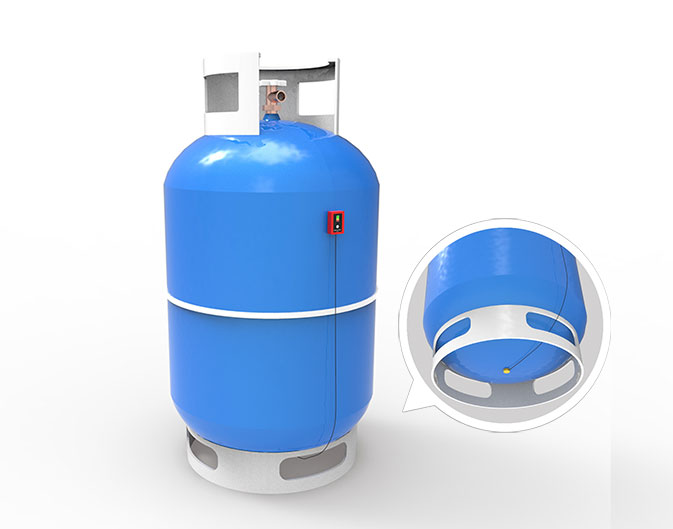 Properly monitoring and managing levels inside these tanks can help owners and asset managers increase productivity and profitability.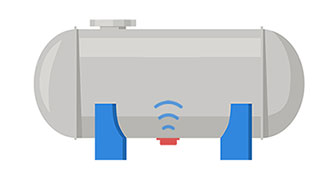 There are many technologies to choose from that vary in terms of accuracy, reliability, and costs. Visual inspections and measuring sticks may be relatively inexpensive, but they are labor-intensive and prone to error because they rely on manual reporting methods.
Application of Portable Level Indicator in a variety of Tanks or pipes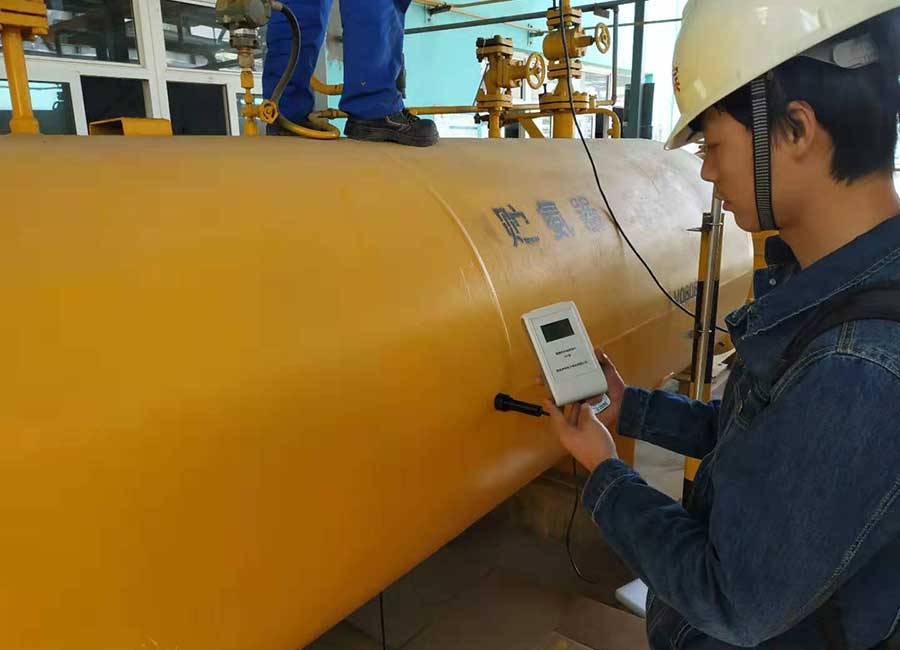 Portable Level Indicator for liquid ammonia tank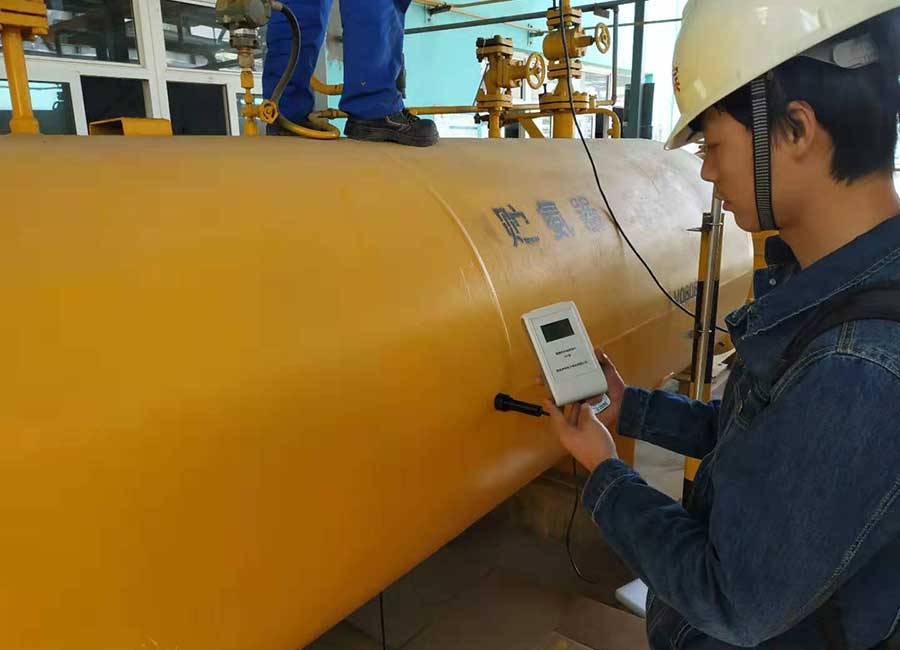 Portable Level Indicator for CO2 Cylinder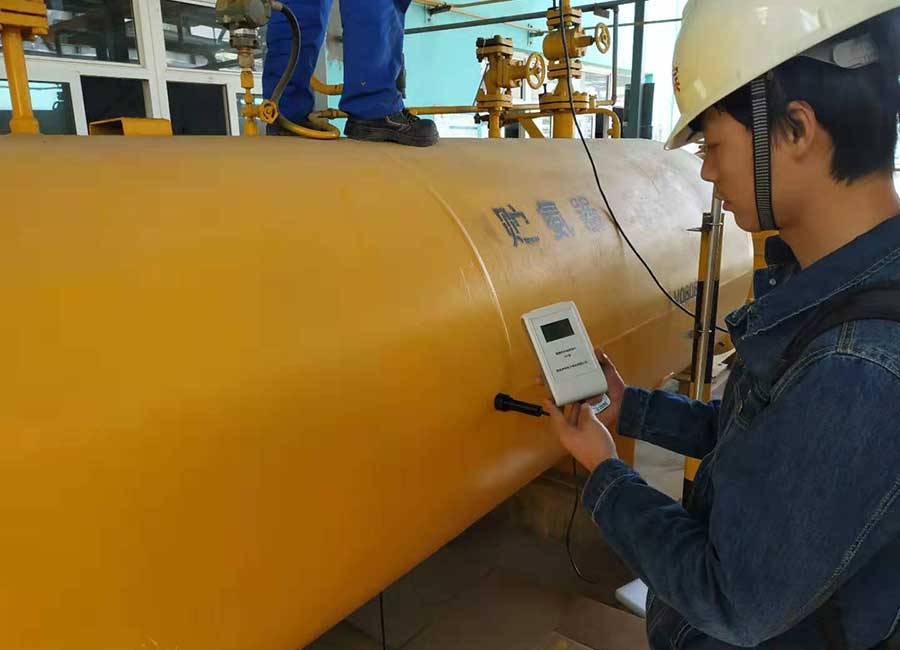 Portable Level Indicator for liquid ammonia tank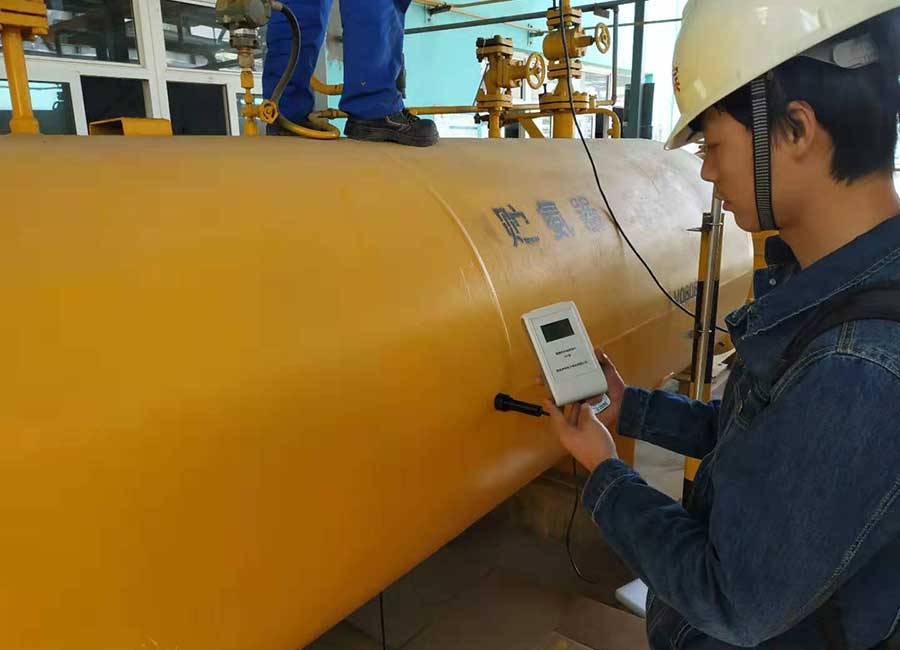 Portable Level Indicator for propane tank
How to use Portable Level Indicator
It is convenient to use:

Clean the inspection location of the storage tank
Attach the probe to the detection location of the storage tank
If you only need to detect the liquid level, no setup is required, you can detect the result in 5 seconds.
If you need to measure the level height, just set the speed of sound to measure the level height.
| Specifications | |
| --- | --- |
| Max Measuring Range | 5m |
| Max Tank/Vessel Wall Thickness | 30mm |
| Column 0 Value | Column 1 Value |
| Power Supply | 3.7v Lithium Battery/2*1.5V AA alkaline battery |
| Charge | USB |
| Display | LCD 128×64 |
| Unit Weight | 1kg |